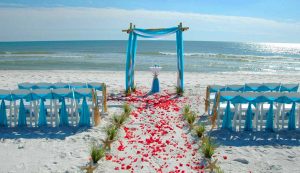 If you are wondering about who to choose for a Bali wedding photographer, why not consider taking advantage of photo booths? The benefit of this kind of photographer is that you and your guests get to do all the choosing of when the photo should be taken and how to pose. You can be as crazy as you like with your friends without feeling that the photographer is peering at you through the lens, waiting for you to settle down and be serious.
When you hire a booth for the photos, it usually comes with many props and sometimes, an attendant to make sure the photos are taken properly. That saves you having to work out which buttons to press, or whether your friends are all in the photos, so you can concentrate just on how you want the people in the photo to be. Of course, with such a photo, they are all likely to be having so much fun you won't need to pose them in any other way but how they choose to present themselves. That's the whole idea of having photos done in this way.
This is a wonderful way to give your friends a fun time and ensure they have their own photos of your wedding and the fun they had at the reception. This will enable them to have photos of your wedding to cherish for many years.  They can download them easily with their own code number given on the night and choose which to keep and which are not quite right for them.
Having a photo booth offers double the enjoyment at any party or wedding reception because everyone loves to take a selfie with their friends and this is a great way to do it. You can have the booth set up in a corner so that those who are using it can have a little space and privacy until they have finished.  The laughter you hear as your friends pose for funny photos will only add to everyone's enjoyment of the evening.
They can then go back to the dancing or whatever else is on, knowing their photos will be of great quality and easily accessible when they are ready to download them.  This is much better and easier for them than having to contact a professional photographer who may not have the photos ready for them to pick up for weeks. And they can get as many photos as they like for a reasonable cost.
So don't worry about a photographer for the wedding reception, but let all your guests enjoy taking photos of themselves when and how they like. They'll have a great deal of fun doing it and so will you.