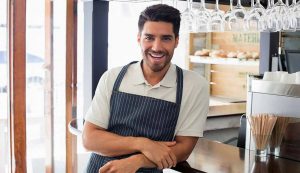 There are many foreigners who have started up a business in Bali, including Australians. It is easy to think you don't need a website in such a place, since there will be a lot of foot traffic going past your business, but making the most of every opportunity should be an important part of your business, so make sure you consult a professional digital agency to get advice on web design and SEO for your business.
That way your web designer will be able to create the best kind of website to suit your particular business model and you may be surprised at the extra business it brings in. If you are an Australian, contacting an seo company based in Australia that knows a bit about Bali may be the best way forward.  At least you'll be able to understand the accent and they'll be able to understand what you want, especially since much of your custom is likely to come from Aussie tourists.
If you don't have a business in Bali, but are considering one, make sure you choose something that is a good fit for your skills. For instance, if you can't dive you wouldn't make a good dive instructor.  It could be: –
A business offering accommodation. This could be as simple as a few self-contained villas through to something as complicated as a hotel in the CBD
A guided activity such as fishing, parasailing, diving, white water rafting or just sightseeing
A cafe, restaurant, coffee shop or bar or fast food place
A gift shop selling unique Balinese art
A clothing shop
A shop offering all kinds of gift items including accessories
A shoe shop
A fruit and vegetable shop
You could make your own jewellery and sell it, or sell local jewellery
You could provide a special driver service
You could organise weddings in Bali
You could operate conference or function rooms
There are many different types of businesses and within each one you could probably identify several subsets. For instance, there are many different types of accommodation and different types of retail businesses. What you need to think about is what is not on offer already that tourists would love and that you would have no trouble doing.
Once you have decided on what to do, it will be necessary to get the business visa and business licenses. You'll need to have a solicitor in Bali set up your company in the proper way so it is all legal and above board. That way there will be no risk of fines, deportation or even a prison sentence, since Indonesia in general frowns on people conducting any kind of illegal businesses.