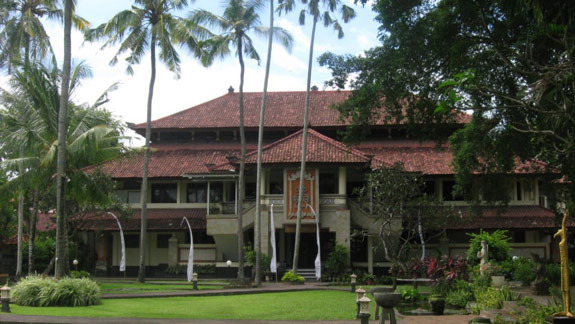 Seminyak is located in the northern region of Bali, situated above Legian and Kuta. The surrounding area, previously green fields, has been consumed by the rapid growth of this town and it now barely distinguishable where one town starts and the other ends. This has its disadvantages, though, and has caused much congestion throughout the district.
However, for anyone looking to soak up the vibe that Bali has to offer Seminyak is possibly one of the best places to go. With spas, malls, fashion outlets and boutiques lining the streets the town is always alive with hustle and bustle. Although it is considered more of a 'high end' holiday destination, and has a huge array of luxury hotels, spas and restaurants to prove it, not everything will put pressure on your purse strings. Even the high-class spas, though expensive, are still up to fifty percent cheaper then the western equivalents – meaning that you will not have to feel guilty for all those pampering sessions!
Getting Around
When exploring Seminyak it is mostly best to walk, cycle or hire a motorbike because due to the aforementioned congestion it can be a nightmare to navigate by car. The streets also have a habit of being referred to by several different names and it would be a very good idea to look these up before travelling and making a note of them and saving yourself confusion once there.
Eat, Sleep, Drink and Be Merry
One of the highest selling points of Seminyak is the range of restaurants, bars and hotels.
Restaurants, again expensive by Bali standards but cheap by Western ones, are something that almost everyone visiting Seminyak will experience. Because of this the demand for good quality, authentic food is extremely high. The turnover of restaurants is high but those that are good stay and definitely deserve a visit.
The choice of hotels is also quite surprising given that the town is not huge. There are plenty of places to stay for those on a budget, mid range or expensive trip meaning that there will be something to suit everyone's needs.
Beach
Probably the most sought after thing when holidaying. A good beach. You don't want stones, dirty water or it to be so crowded that you can't move.
Relax. Seminyak's beach is one long expanse of sand as far as the eye can see. Although it does eventually merge with the southern towns of Legian and Kuta it is surprisingly quieter than both.
This allows for unhurried, relaxing beach time in between shopping, spa trips, eating and drinking.
Bali is an amazing culture combining modern tastes with their quintessential culture. For anyone looking for a holiday to remember Seminyak is definitely not a place to be overlooked.